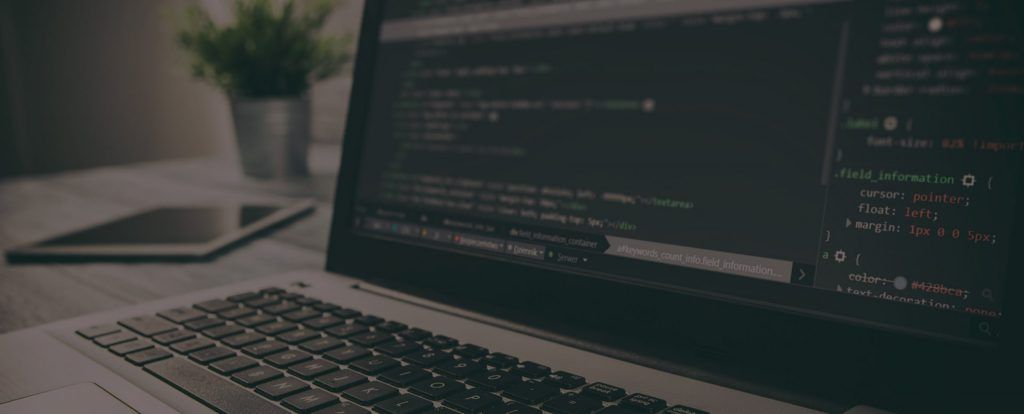 What is a progressive web app (PWA)?
When we hear the word "application," quite often we start thinking about mobile apps. But "PWA" is quite different. Read & clarify the difference!
Posted by Maria Last update April 16, 2021
When we hear the word "application," quite often we start thinking about mobile apps. We have dozens of them in our smartphones and other mobile gadgets. But what if we said that we are speaking about another type of app: web apps (or progressive web apps, to be more precise). Can you name a couple of examples? 🧐
If you're having some difficulties now, do not worry. This article will help you to understand what these apps represent and why they boast such amazing popularity nowadays. By the way, you definitely use these apps (just without knowing that they belong to this category).
Definition of a progressive web app (PWA)
As usual, when speaking about a new notion, we need to start with a simple definition.
Let's define web apps.
If we turn to Wikipedia to find the answer, we will see that a progressive web app (PWA) is a type of app delivered through the web and is built using common web technologies.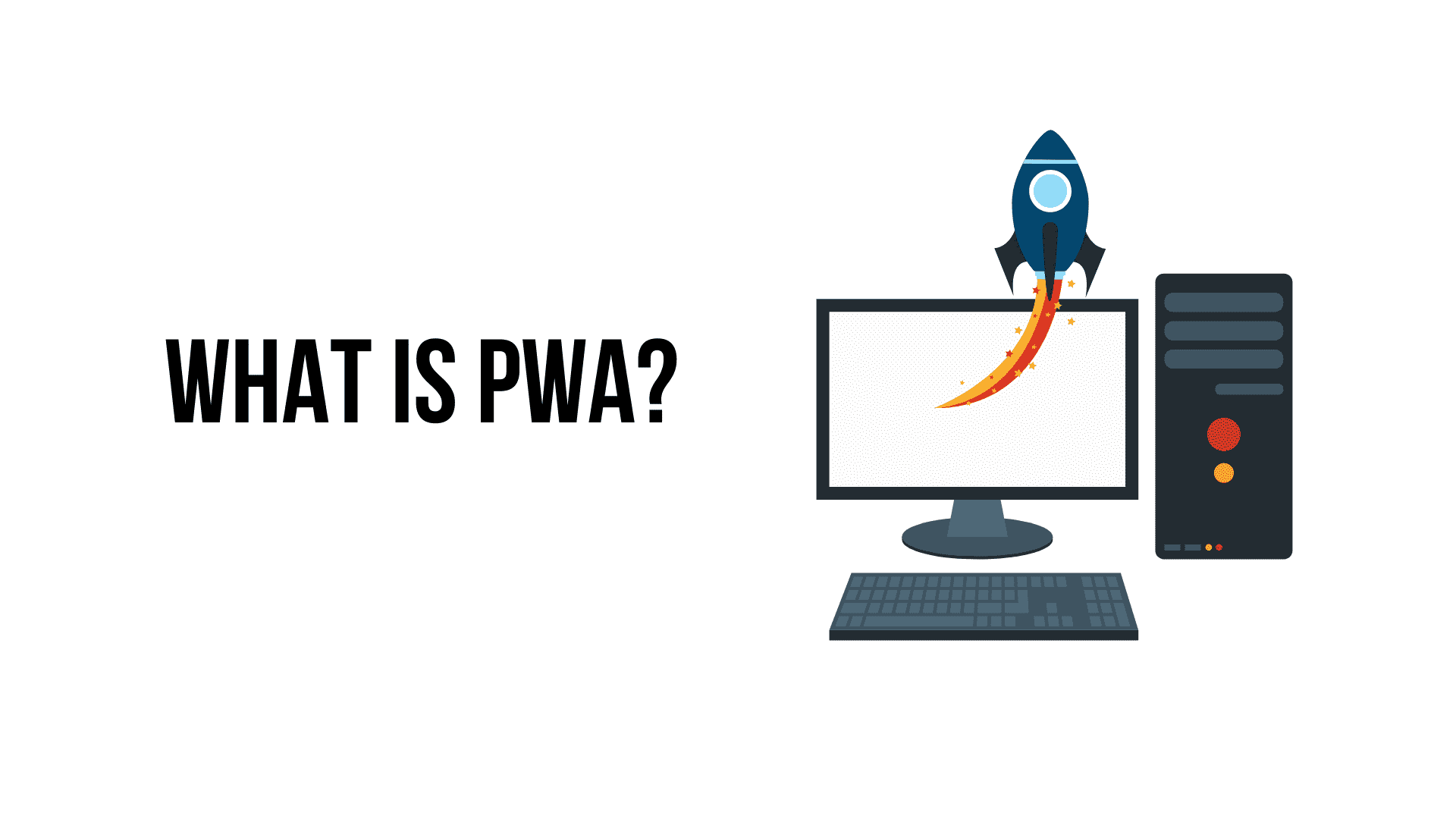 These web technologies are JavaScript, CSS, and HTML, which makes it possible for any up-to-date popular browser to run it. (To know, what are the best frameworks for PWAs in 2020 just follow the link 😎 ).
But what is the peculiarity of such an app? Is it just another name for a typical dynamic web site?
We won't dive into technical details right now, but we can say that the main peculiarity of this type of app is their functionality, which places them somewhere between the typical web and native apps.
Working with PWAs, users have an opportunity to enjoy the majority of apps' benefits just through a browser without needing to download and install any additional software.👩‍💻
Though at first glance a progressive web app may seem to be just a typical web page, it can also offer you other possibilities such as:
working offline;

sending push notifications;

camera and microphone access;

files access;

geolocation access, etc.
Advantages and peculiarities of PWAs😃
An application that can be referred to as a group of progressive web apps is expected to have a wide row of important characteristics.
Benefits for users:
Discoverability. This means that the content that is represented in this app can be easily found via search systems.
App-like interface. As we have already mentioned, such apps provide users with an app-like experience. The main component that has an impact on this experience is navigation (and interactions) that resemble the way you work with a native app.
Safety. While working with such an app, you can be sure that your interaction with it, as well as your sensitive data, is protected from third parties' interference.
Progressivity. The basic functions of such an app can be accessed via older versions of browsers. At the same time, the usage of the latest versions usually ensure that you will enjoy its full functionality.
Wide availability. There are no strict requirements for the devices that may be used to interact with PWAs. They just need to have a browser and a screen.
Opportunity to work offline. Even if you have a bad signal, the key features will be available.
Simple access via a link. These apps are hosted directly on websites that are used to get access to them, so each of them has a URL that can be sent and shared, copied, and pasted.
High performance. All the elements will be loaded much faster since you are opening an app that guarantees a better user experience.
Benefits for businesses:😎
Lower expenses. You can easily reduce your expenses for the development and maintenance of your app because to cover a number of platforms you only need one codebase.
No deployment issues and an easy upgrading process. Developers can introduce all the updates on the server, and a new version will become available on all platforms or browsers immediately. It means that there is no need to submit an updated version to any app stores (as is typically done with mobile and desktop apps).
Higher revenue. As you do not need to pay app store fees, you can enjoy having the entire revenue (usually app stores can retain up to 30% of your revenue).
Wider audience coverage. These apps have a row of benefits that ensure their high popularity. These apps will work without downloading, and they will be available even for those whose internet connection quality leaves much to be desired.
Better conversion. Using PWAs, you have an opportunity to ensure the growth of conversion rates.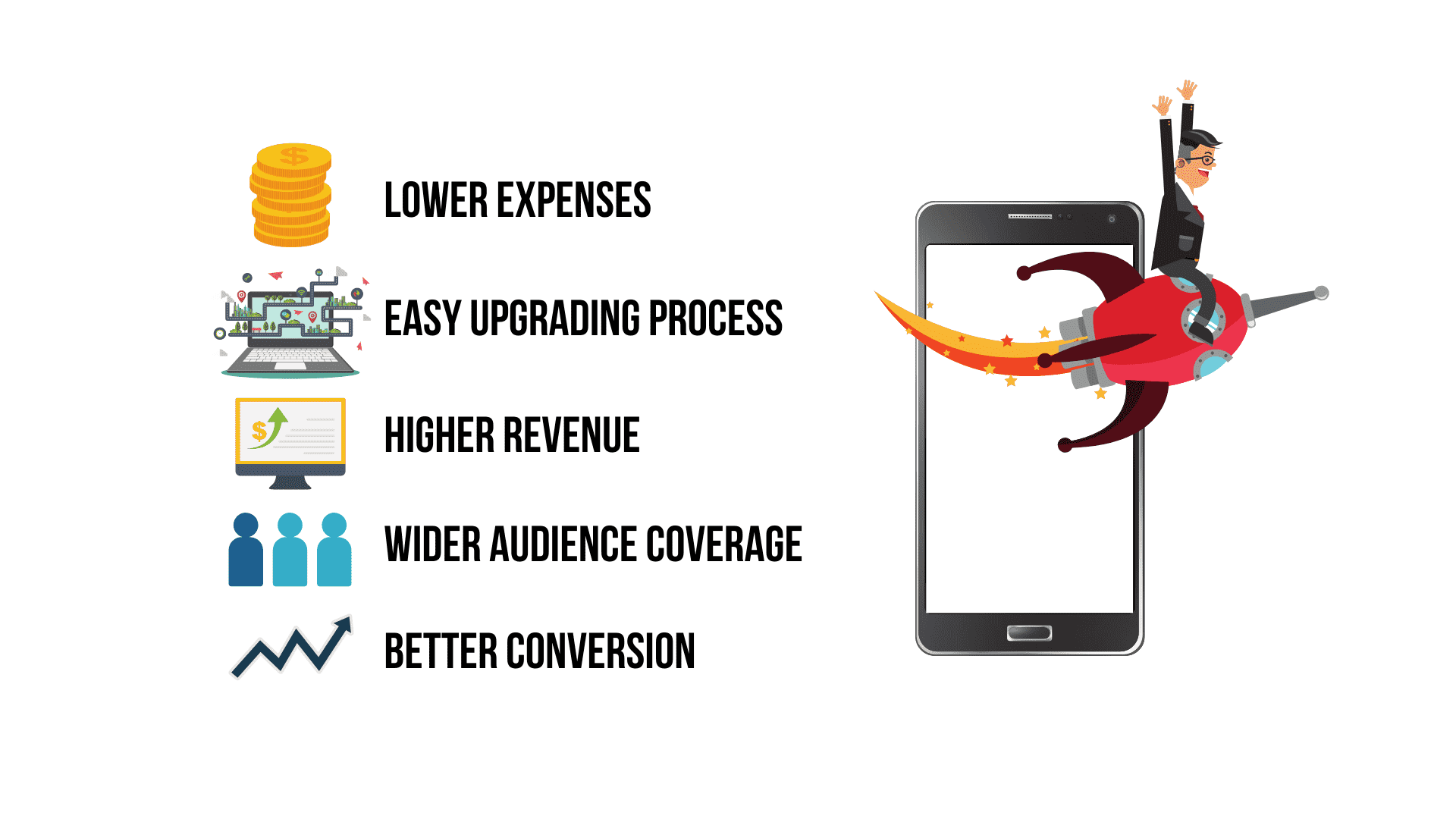 How do PWAs work?🤔
The interaction with an app of this type is organized in the following way:
If you want to use a PWA, you can act just like you would with any other website. You should open it in your browser by pasting a link (or entering it manually).

When you open a website, a PWA can be placed on your home screen. Depending on your OS, it can be done either automatically or manually.

After the app is added to your home screen, you can click its icon to start working with it.
What technologies and tools are used?
Usually, such apps have icons or windows and shortcuts. The Cache API and IndexedDB ensure the quick loading of these apps.
The Notifications API ensures that notifications are displayed to the users. At the same time, the Push API lets a service worker send Push Messages from a server. So even when the app is not working, a user may receive notifications.
The Server Worker API is built to process push message events and transmit them to an app.
Thanks to the Fetch API, the process of the data request is facilitated and streamlined.
The used Web App Manifest file ensures that your app has a description as well as an icon with a name that can be seen when the app is installed to a home screen of your browser or desktop. The security is ensured by HTTPS.
Examples of progressive web apps
The concept of PWAs is still considered to be a rather new one. However, the apps that can be included in this group are already widespread. We are quite confident that you regularly use these apps. Nevertheless, we understand that you may not even know it.
Some examples of the most popular PWAs are:
Telegram

Ali Express

Financial Time

Forbes

Twitter Lite

Washington Post

Trivago

Tinder

2048 Game (Do you remember this game for smartphones?)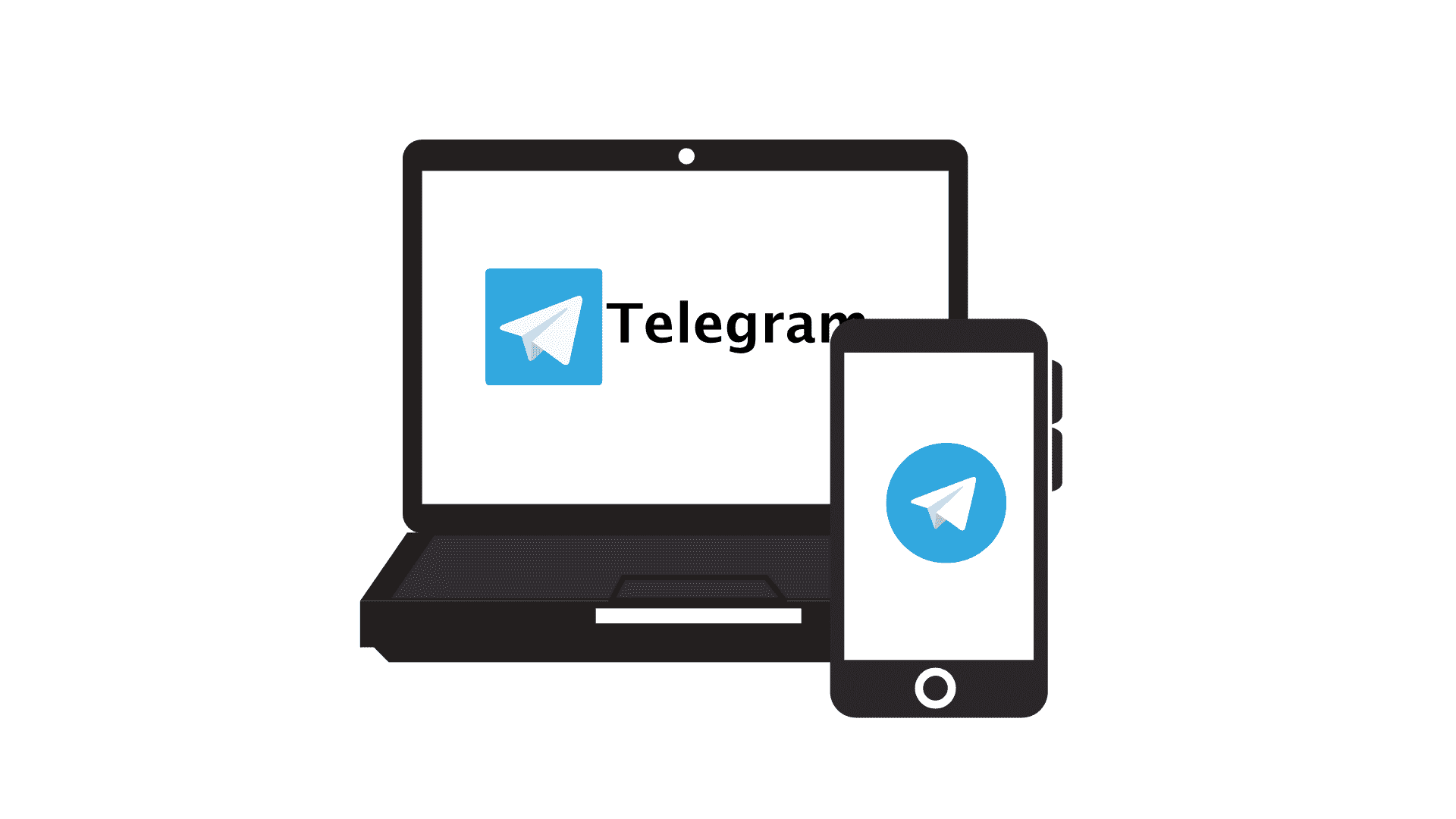 Summary
As you can see, despite the fact that not all of us can easily explain what a PWA is, we all actively use these apps and enjoy the wide range of features that they offer us today. These applications have a vast array of benefits for both users and businesses, which make them extremely popular today.
So, if you have an idea of your own app, contact Omertex to start with making your app come true!🧐