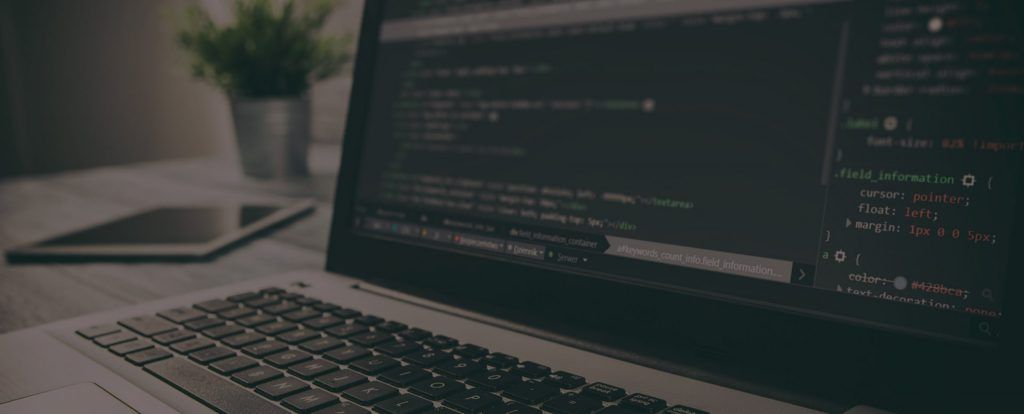 Mobile app design in 2020
Creating a mobile app is not much different from developing other digital products. Learn about the process of visual design for apps in 2020.
Posted by Omertex Team Last update April 15, 2021
Mobility won. There are far more mobile phones in the world than laptops and desktops, and they generate far more Internet traffic.
If we turn in 2016 and 2017, mobile phones took the lead, and this trend is unlikely to change in the near future. The graph shows only Internet traffic, but there are also native applications. Therefore, we can say that the mobile phone is the king of the digital world.
To focus on the importance of mobile design, needless to say, by 2021, more than 352.9 billion apps will be downloaded every year, generating an eye-watering $131 billion in revenue (£103 billion) through the App Store and Google Play Store, so there's no point burying your head in the sand, thinking you can get by without one.
Though we can't see into the future, we can base on the existing knowledge and point out some moments that should be mentioned and that UK businesses need to think about – and incorporate into their software design and development.
Android vs. iOS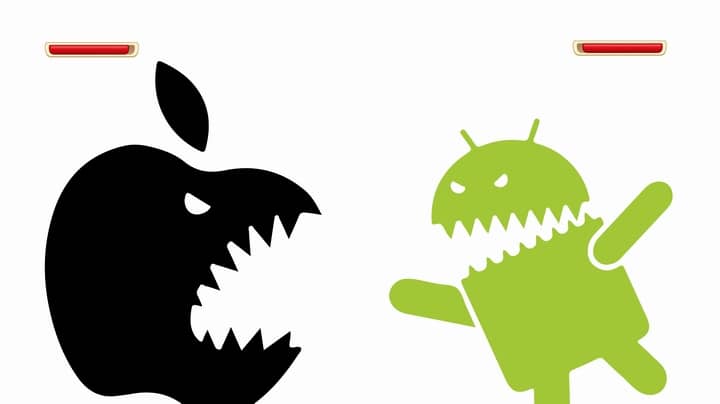 Today we have a duopoly situation in which there are only two sellers of a certain product that lead an independent policy from each other. Two main mobile operating systems are Google's Android and Apple's iOS. According to StatCounter Global Stats, as of March 2019, their market shares are 75.33% and 22.4%, respectively.
What do mobile app designers need to remember whether you work with Android or iOS?
Follow Android design and iOS interface guidelines
Working with apps should be familiar and intuitive even for new users, so Google and Apple encourage developers to unify the interfaces of native apps. And give recommendations on how to do it.
Google Material Design is written for Android, and Human Interface Guidelines are written for iOS. Be sure to bookmark these pages, you will often return to them when working. Study them, get acquainted with the examples of naming, design, and usability. Keep in mind that these documents are regularly updated, so review them from time to time to keep up with changes.
Do not consider these documents something immutable. These are just recommendations, not strict instructions. They will help you, but you do not have to follow them always and in everything. You can even mix recommendations and apply elements specific to one platform on another.
If you want to develop for iOS, but previously used only Android devices, we strongly advise you to go with an iPhone. You will switch, get familiar with the Apple interface, and better understand its users.
Design process flow and tools
Creating a mobile app is not much different from developing other digital products. Usually, everything happens like this:
An insight, or just a starting point. This could be an innovative product idea or just collecting customer requirements.
Wireframes. At this stage, user scenarios and stories are written, and then they are presented as flowcharts and draw low-detail GUI frameworks (low-fidelity wireframes). There are many tools that allow you to create such schemes together online. One of them is Figma – a very powerful and popular app for designers.
Layouts. A visual representation of your application.
Prototyping. You can interact with the interactive prototype as with the interface of a ready-made application. It is shown to investors, prospects, and developers. The most popular tool is the InVision program. Very often it is supplemented by Craft, a set of plugins for Sketch and Photoshop. It is worth mentioning that Sketch itself has recently acquired tools for creating prototypes.
If you wish to get a beautiful design for your website or app rely on our professional designers, that will provide you with consultancy and support. Our team can either create a great design or make your ideas come true.
Mobile design features: keep in mind the limitations…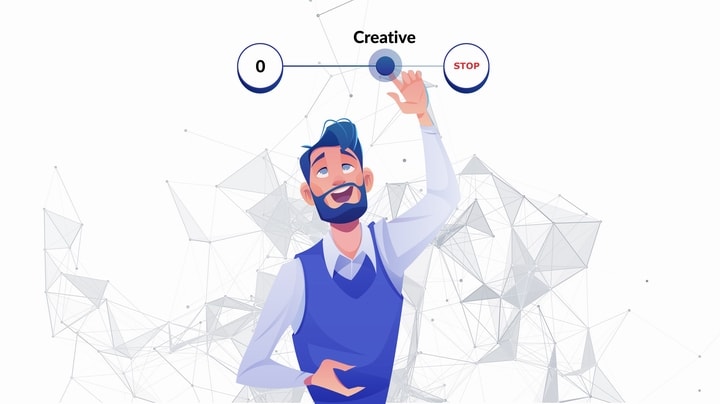 There is no such thing as creativity without limits. When designing for mobile phones, UI and web designers pay attention to the following:
In fact, this means that fewer items fit on the screen. The usual site navigation is also canceled. You need to display the content differently and shorten the user's path.
Forget about the keyboard and mouse, now the app is controlled by touch and gestures. Clickable elements should be larger so that they are easy to hit with your finger.
Traffic and performance restrictions
Beware of heavy files and media formats that require a lot of data to be downloaded from the Internet. This can cost users a lot of money. Make sure that the number of API requests sent by your app does not reduce the overall performance of the server.
…and don't forget about the possibilities
Mobile apps have more device capabilities available and use them better than traditional desktop or web apps. You have a great chance to immerse users in the product by presenting the software and hardware as a whole.
Think about navigating with gestures.

Don't forget that almost all modern devices have a camera and a microphone — this is your alternative for data entry.

Figure out how to rebuild the layout when the screen orientation changes: it should be convenient to manage the app in any case.
And one more General advice. If you decide that a mobile app will be part of your digital strategy, think about its role in it right away. The overall design direction depends on whether it will be the main entry point for your users or an extension for another site or service.
So, nowadays, when mobile apps became an important part of everyday life, it's important to make a great design to catch the opinion of your users and clients and create a good product, that will reflect and show your business. That's why, it's important to organize the whole process of mobile app development and find a team, that will meet all your requirements and ideas.