Will fintech kill traditional banking?
Will most traditional banks really go out of business by 2030?
Posted by Omertex Team Last update May 6, 2021
From the linguistics point of view, fintech is nothing more than a combination of two words "financial" and "technology". However, in reality, this term is a more complicated thing than it may seem. It covers a wide range of emerging technologies that are aimed at bringing financial services to a new level of digitalization, making them more available and faster for both institutions and customers.
Some decades ago, the only way to get access to banking or financial services was to go to a branch, stand in a queue, wait for your turn and get the desired, for example, deposit funds to your account, via communication with a specialist.
Today, some banked people do not even touch cash at all as all their funds are deposited on their accounts by their employers and all operations can be easily conducted within a couple of minutes (if not seconds) in convenient web or mobile apps. And all that you should do is to make a couple of clicks on your computer, or taps – on your smartphone or tablet. With the ongoing COVID-19 pandemic and strict lockdowns, the demand for such solutions is only growing.
Fintech provides consumers with wide possibilities for taking control over their financial lives, increases awareness of different aspects of the financial world and leads to the growing people's literacy in this industry. And all these benefits definitely distract people's attention from traditional banks.
Fintech solutions: What are they?
Today the fintech world already has numerous tools for p2p lending, digital wallets, mobile banking apps, applications for retail stock market investors. This space is continuously growing and it is absolutely impossible to cover all types of apps belonging to this category. But let us mention at least a few examples of fintech solutions.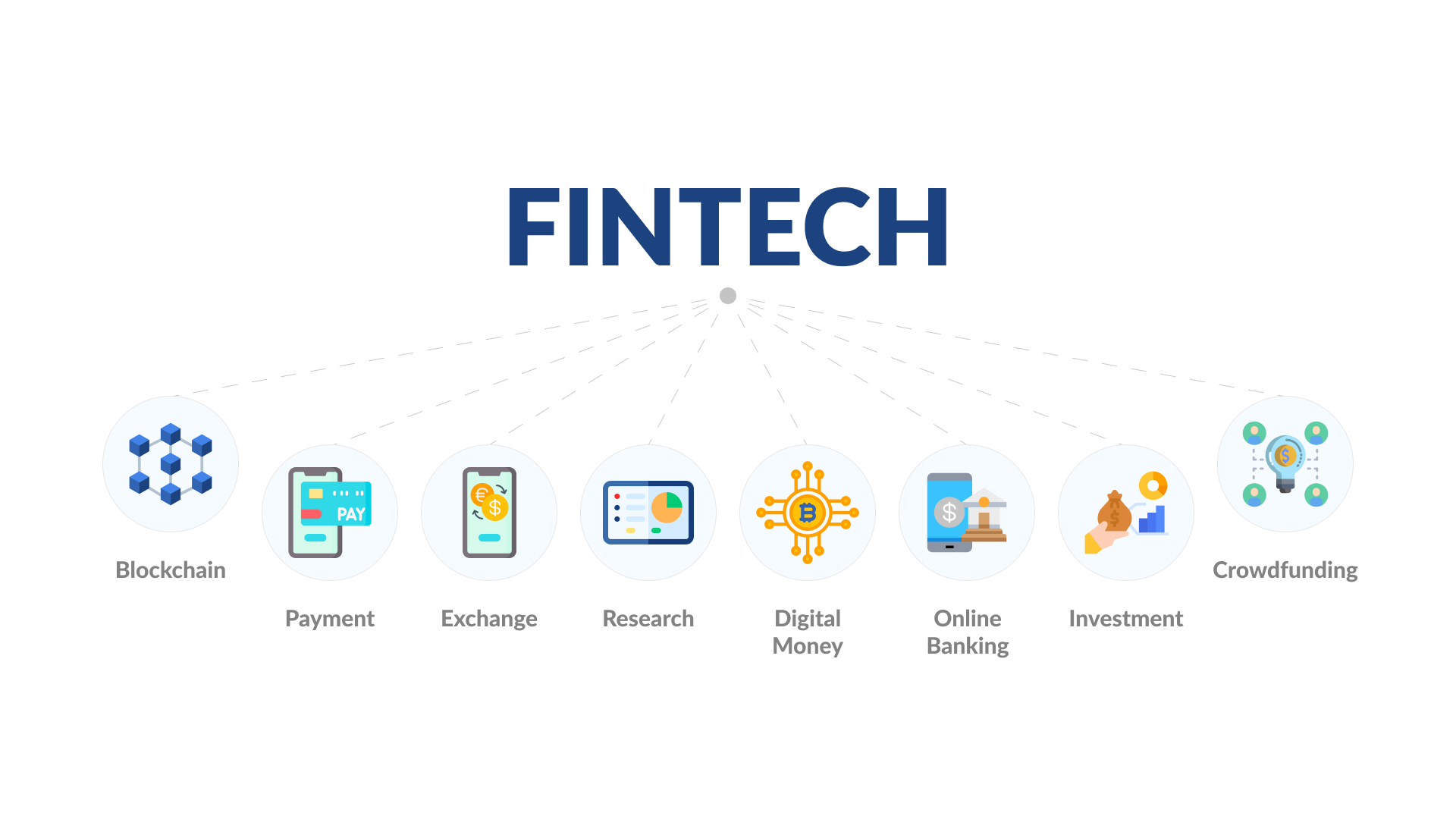 Cryptocurrencies, DeFi, blockchain. We have already covered this topic in our blog. Blockchain brings banking services even to those societies that still stay unbanked these days and make all transactions fully transparent.
Digital currencies, including Bitcoin, Litecoin, EOS, Ethereum, XRP, Tron and many others, are gradually becoming mainstream. And attention to them from the side of institutional investors (for example, Tesla has recently invested in Bitcoin) and governments (many countries are working on their central bank digital currencies) is additional proof of this. Among the main benefits of using digital currencies in financial systems are faster and less costly transactions as well as higher transparency.
Moreover, there is a great number of platforms where users can earn money trading crypto assets. Our team also has experience in building crypto-related projects. One of them was a crypto trading platform that supports 6 cryptos and stands out from the crowd for meeting the latest security standards.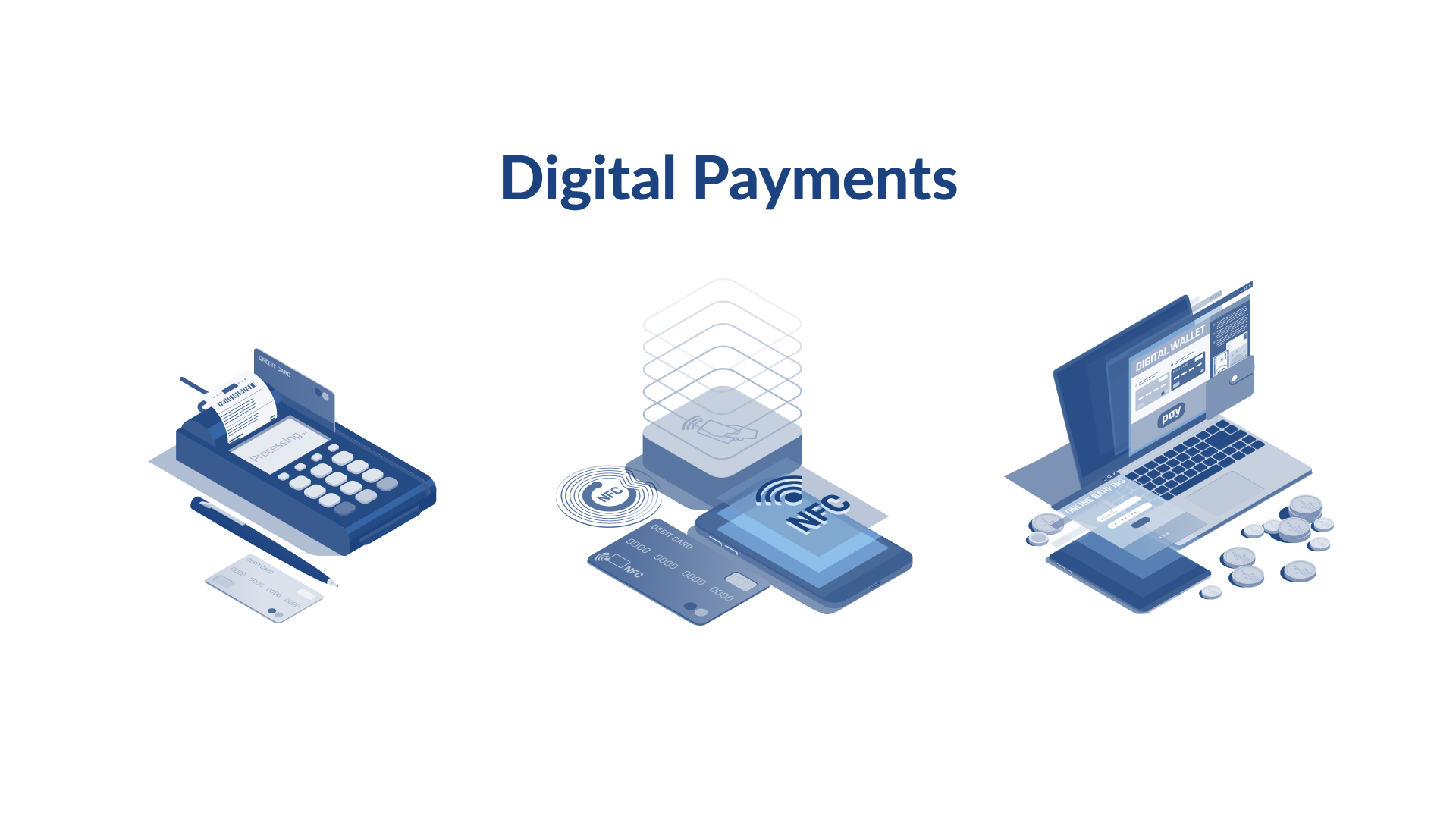 Payments and international transfers. Stripe, Klarna, Skrill, Paypal, Dwolla – you've definitely heard at least a couple of these names if not all. They help to make financial operations not only faster and safer but also cheaper and easier which makes them available to much wider circles of users.
New forms of payments are gaining popularity as well. Contactless payment options are provided by millions of outlets all over the globe. And the COVID-19 pandemic with its restrictions has also made a contribution to the growing demand for such payments. Now you can easily pay with the help of your mobile phones or other devices without any necessity to take cash in your hands. Moreover, sometimes it is even not required to provide any PIN codes as the system powered with face recognition tools can identify you and verify your payment with the help of your face.
It's interesting to note that today payments have already become a part of popular messengers such as Telegram, Viber, WhatsApp and others which significantly facilitate transactions for both sellers and buyers.
All this opens constantly expanding opportunities for the eCommerce industry. And we do our best to keep up to date with all the latest trends to offer solutions that can revolutionize the market.
Stock trading apps and robo-trading. Stock investing has become available to anyone these days. You do not have to be a Wall Street broker to make money trading. Such apps as Robinhood allow you to start trading regardless of your location and budget. At the same time, robo-advising apps that offer algorithm-based asset recommendations can help even the most inexperienced investors make their first steps in the industry without serious losses.
Budgeting apps. How do people usually manage their budgets? They have to gather checks, create spreadsheets in Excel, try to track all expenses and allocate their family funds manually. Now, all these operations can be done automatically thanks to budgeting tools like Pocketguard or Intuit Mint.
Mobile and internet banking. Probably, this point even does not require any explanation. Let's admit that the fact that now we can get practically all banking services remotely has significantly facilitated our lives. And these apps are becoming more and more advanced every year. Want to know more about the capacities of modern mobile banking apps? We offer you to read about one of the projects developed by our team.
Crowdfunding platforms. GoFundMe and Kickstarter are just a few examples of companies of this type. With help of such platforms, users can donate funds to projects that they find prospective or, vice versa, raise money for their own projects from a wide range of sources at the same time. Thanks to these platforms, people do not need to turn to a bank for getting a loan for their project as they can easily get funding directly from investors who are ready to support them.
But what makes fintech solutions do special? And aren't there any pitfalls?
Advantages of fintech
Fintech democratizes the economy and makes financial and banking services more accessible.
It promotes the transparency of transactions.
It increases financial literacy.
Fintech offers full digitalization of traditional services which makes them more advanced.
Fintech solutions ensure much faster transactions in comparison to what banks offer.
Concerns
Many fintech projects are just starting their way, do not have enough experience and funding as a result it may lead to the deterioration of user experience.
Fintech apps are subject to heightened fraud risk. Though companies try to do their best to minimize risks and are constantly progressing with it, 100% protection still can't be guaranteed.
At the current moment, fintech is not regulated by a specified regulator (while banks are).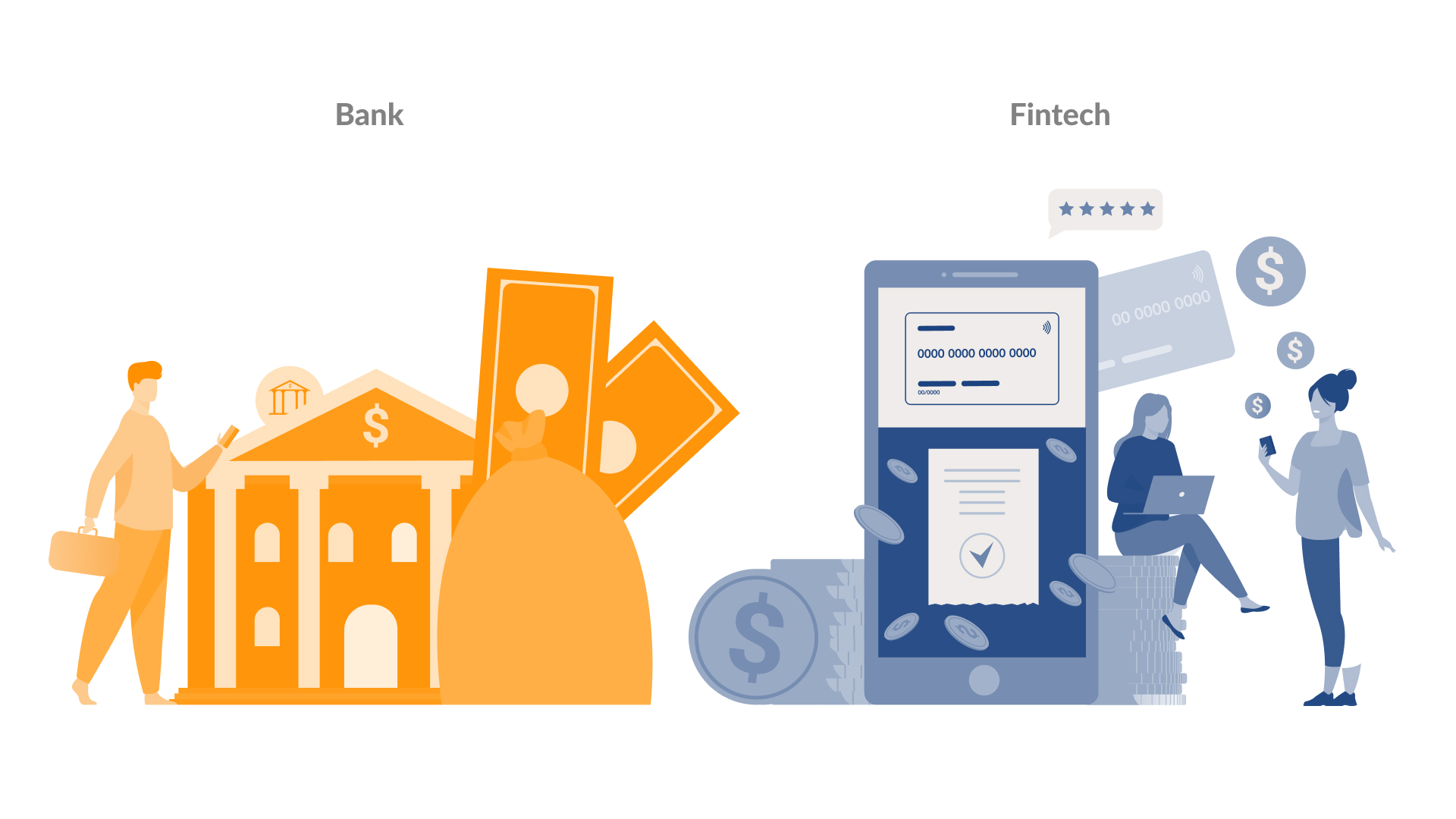 But the main question is:
Is fintech really killing traditional banking?
So, maybe it's too loud to describe their relationship this way. Let's better say that fintech is enriching traditional banking with new opportunities and options that have never been so easily accessible before.
In 2018, Gartner, a global research and advisory firm, predicted that in 12 years 80% of financial firms would become irrelevant or would have to go out of business unless they change their approach to technologies.
Already today banks are trying to adopt fintech features (mobile and internet banking is a good example) to meet customers' demands. That's why we have all reasons to suppose that in the future we will see closer integration of these two fields.
And if you also have an idea of the project that can be a new game-changer in the industry, just contact us. Our experts will help you to find the right approach to transforming your ideas into real products.